Hello everyone,
I have once again set up a new server, and this time I tried to install WordPress for my homepage. Now that it is working, I guess I'll need to write blog posts. I don't quite know where to take this yet, but we will see.
The files that were hosted before are not directly on this server anymore. I have set up a folder in my Nextcloud instance where everything can be found. The directory structure remains mostly unchanged.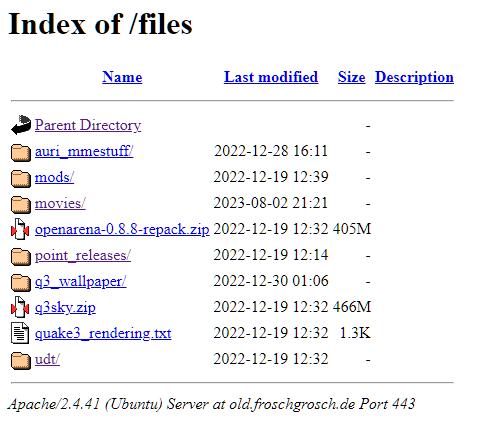 The old file index
Hopefully I can do something meaningful with this blog, but only time will tell.
Greetings
froschgrosch